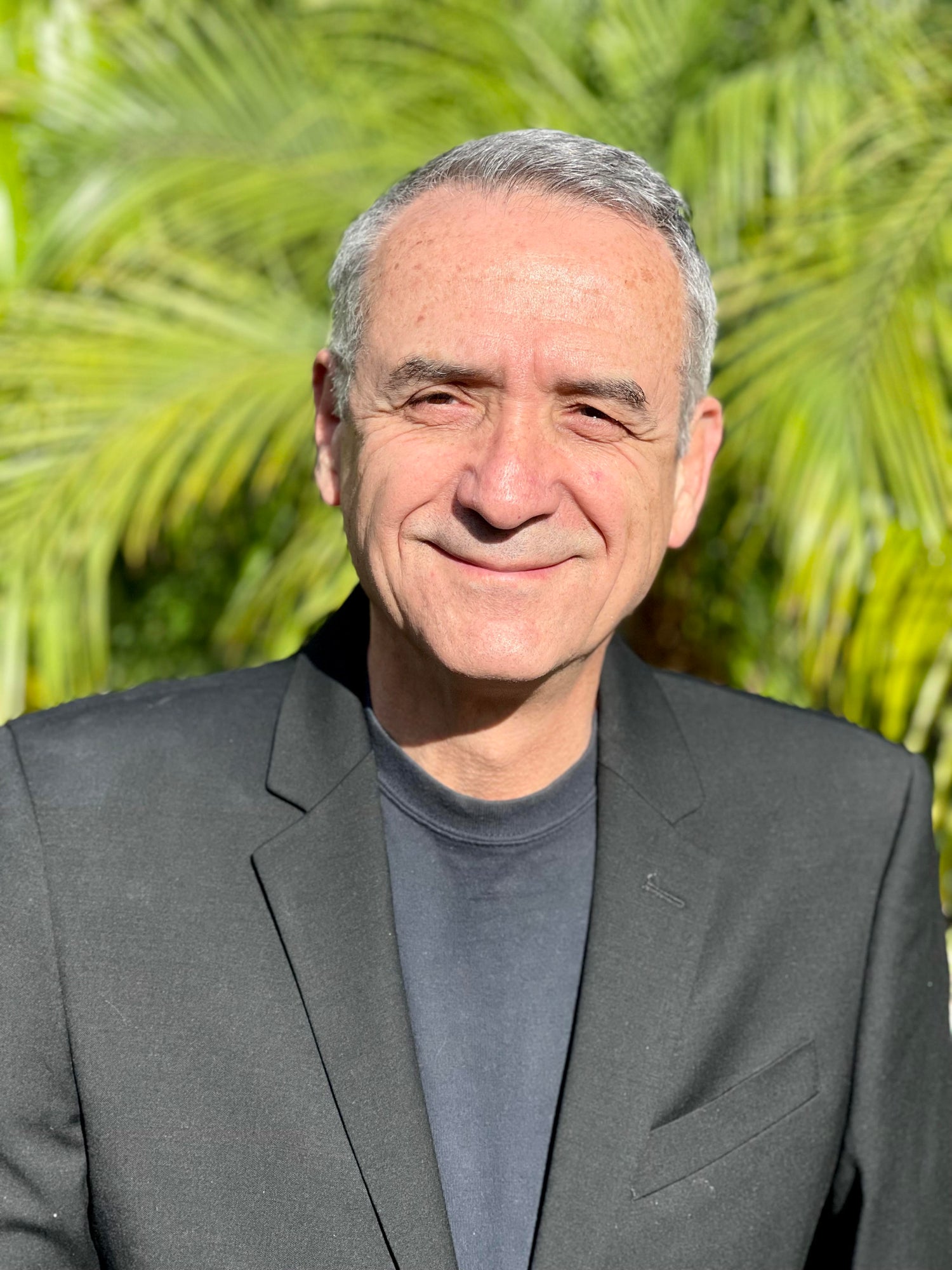 Meet Alishan Halebian
Alishan is a family-owned jewelry studio founded by designer Alishan Halebian and his wife and business partner, Lydia Tutunjian.
Shortly after immigrating to the United States with his family, Alishan followed his passion for the arts and enrolled in life drawing and ceramic courses while apprenticing for a jewelry designer in Los Angeles. After stumbling across a collection of German and Swiss jewelry magazines he was inspired by the simple architectural design elements of the jewelry adorning those pages. Passionate about various forms of art, he channeled his love and energy into the medium of jewelry design, allured by its timeless, wearable, and symbolic nature.
His Armenian heritage helps fuse East and West styles to create distinctive collections that reflect his unique worldly view on contemporary jewelry. His designs are inspired by elements from classical art, nature, music and ancient and modern cultures.
Alishan's jewelry has won multiple awards, been exhibited in major museums, 
throughout the US and internationally, and has been worn by celebrities. His and modern to create uniquely worldly design. With references from Eastern European architecture to West African masks, each Alishan piece is an original work of art. A self-taught craftsman, he creates handmade jewelry with quality materials that dazzle on special occasions and in daily wear.
When not traveling around the US for trunk shows, you can find us Alishan and Lydia in their studio located in Tustin, CA.
All Alishan pieces are hand-crafted, one-of-a-kind, and made in the U.S.
Contact Us
Our Values
Ethics & Sustainability

We are committed to using only conflict-free diamonds and eco-friendly precious metals in our jewelry creations.

Timeless Designs

We strive to create pieces that are classic and enduring, and that can be cherished for generations to come.

Delighting Customers

We believe that even those who are new to our brand will be pleasantly surprised by the quality and attention to detail of our jewelry.

Attention to Detail

We understand the importance of small details in creating exceptional jewelry that stands out.

Exceptional Service

We treat our customers with the same level of care and respect that we would want for ourselves, and we aim to "wow" them with outstanding service.